Auto Enrolment Services Essex
Multi Award Winning

Multi Sector Experience

Fully Accredited

Competitive Pricing

Free Advice

Full Service Accounting
ENQUIRE
Get in Touch
Ask us about one of our services and see how we can help you and your business.
Auto Enrolment Accountants Essex
At Salient Accounting, we provide a full suite of auto enrolment services to make sure that your business meets all of its responsibilities when it comes to employee pension contributions. As the law has changed with regard to pensions, so the need to retain the services of an expert auto enrolment accountant has never been greater. This is exactly what the auto enrolment accountants at Salient Accounting provide – a great deal of experience and know-how that your business will be able to benefit from.
It should also be mentioned that Salient Accounting provides a wide range of other financial services that are related to auto enrolment services. We work in the capacity of personal finance advisors, too, and can help with insurance, mortgages and pensions. In terms of commercial finance, we also offer top-notch advice when it comes to employee benefits other than pensions.
Overall, Salient Accounting is the one firm you will ever need for all of your financial requirements as well as being excellent auto enrolment accountants. Based in Essex, we have gained numerous industry prizes for our work. We think that you won't find a more knowledgeable auto enrolment accountant, certainly given the low pricing that is on offer.
If you would like to find out more about Salient Accounting and the way we work, then please do not hesitate to get in touch. We are fully accredited with the relevant regulators and we take great care with every aspect of our work. Simply send us an email or pick up the phone and call so we can get the ball rolling.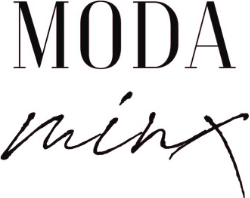 Salient is an Award Winning Accounting & Financial Services company.
Salient have managed our accounting and finances for many years now. They have assisted us through rapid growth and have always been extremely helpful in making suggestions throughout our journey.

Daniella Brooks

Managing Director, Moda Minx
The team at Salient are efficient, knowledgable and most of all they're easy to talk to. They just make everything seem effortless and always go the extra mile. They have always delivered and never let us down.

Chris Drake

Managing Director, Off Limits Entertainment
Excellent service and an extensive team covering all bases. We moved over to Salient from a previous accounting firm that we had a bad experience with and have never looked back. Would highly recommend.

Nick Anderson

Managing Director, Lower Barn Farm
Couldn't be happier with the tax advice received from the Salient partners. They have saved us many times what we have paid them and continue to do so on an ongoing basis. The specialists know their way around the tax rules and their knowledge is second to none.

Daniel Smith

Managing Director, Taylor Bespoke