Ecommerce Accountants Essex
Multi Award Winning

Multi Sector Experience

Fully Accredited

Competitive Pricing

Free Advice

Full Service Accounting
ENQUIRE
Get in Touch
Ask us about one of our services and see how we can help you and your business.
Ecommerce Accounting Services Essex
As ecommerce accountants with plenty of experience with the finances of businesses that operate entirely online, Salient Accounting is ideally positioned to help your business grow. By putting all of your finances in order and providing extensive management accounts for you, it will be possible for your enterprise to succeed like never before. We provide a full suite of financial and accountancy services so Salient Accounting is your one place to turn for all of your accounts needs.
In fact, few online shop accountants operate with the same breadth of knowledge that is available from the friendly team at Salient Accounting. Although there are many technical aspects to accounting for an ecommerce business, especially one that trades across borders in different currencies, we make everything as simple as possible and explain what we do in layman's terms wherever feasible.
Perhaps this is why, as ecommerce accountants, we have won so many awards for what we do. Please bear in mind that we also conduct much of our work in closely related sectors, such as the retail industry. As such, we are able to offer top-notch services whether you are seeking a firm of online shop accountants only or you have a business that operates both on the internet and in-person and need help with both sides of your enterprise.
Please feel free to contact us to discover how we can price the sort of accountancy and financial services your ecommerce business needs. We aim to be as competitive as possible while offering high-quality and reliable results. Phone or email us and we'll be happy to discuss your particular requirements.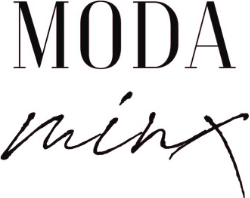 Salient is an Award Winning Accounting & Financial Services company.
Salient have managed our accounting and finances for many years now. They have assisted us through rapid growth and have always been extremely helpful in making suggestions throughout our journey.

Daniella Brooks

Managing Director, Moda Minx
The team at Salient are efficient, knowledgable and most of all they're easy to talk to. They just make everything seem effortless and always go the extra mile. They have always delivered and never let us down.

Chris Drake

Managing Director, Off Limits Entertainment
Excellent service and an extensive team covering all bases. We moved over to Salient from a previous accounting firm that we had a bad experience with and have never looked back. Would highly recommend.

Nick Anderson

Managing Director, Lower Barn Farm
Couldn't be happier with the tax advice received from the Salient partners. They have saved us many times what we have paid them and continue to do so on an ongoing basis. The specialists know their way around the tax rules and their knowledge is second to none.

Daniel Smith

Managing Director, Taylor Bespoke