R&D Tax Credit Consultants Essex
Multi Award Winning

Multi Sector Experience

Fully Accredited

Competitive Pricing

Free Advice

Full Service Accounting
ENQUIRE
Get in Touch
Ask us about one of our services and see how we can help you and your business.
R&D Tax Credit Services Essex
At Salient Accounting, we are R&D tax credits specialists with years worth of experience in advising businesses of how best to take advantage of them. Of course, R&D tax credits are there to encourage innovation in the economy and they cover a wide number of industry sectors. Fortunately, the R&D tax credit advisors at Salient Accounting have widespread knowledge of all types of industry. For example, we have clients in the automotive sector, the IT and telecoms industry and various technology businesses so we are ideally placed to assist your enterprise, too.
Whether you have a dedicated research and development team or run a clean tech start-up business, the R&D tax credits team of advisors at Salient Accounting have all of the know-how you need to benefit fully from them. In fact, we also offer our clients a full range of accountancy and tax advice services. Anything from corporate restructuring guidance to advice on tax efficient investments is available at surprisingly affordable prices.
From our base of operations in Essex, we are ready to help businesses anywhere. To discuss exactly how you can benefit from our R&D tax credit services, we will even offer you a first consultation without any fee being levied. We think this is the best way for us to get to understand your enterprise and for you to get to know about the way we operate.
Why not pick up the phone and give us a call? We are accredited with the Federation of Tax Advisers and an award-winning business in our own right so you can be confident in our professionalism at all times. The friendly team at Salient Accounting is ready to respond to you today.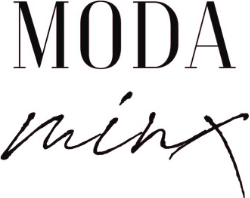 Salient is an Award Winning Accounting & Financial Services company.
Salient have managed our accounting and finances for many years now. They have assisted us through rapid growth and have always been extremely helpful in making suggestions throughout our journey.

Daniella Brooks

Managing Director, Moda Minx
The team at Salient are efficient, knowledgable and most of all they're easy to talk to. They just make everything seem effortless and always go the extra mile. They have always delivered and never let us down.

Chris Drake

Managing Director, Off Limits Entertainment
Excellent service and an extensive team covering all bases. We moved over to Salient from a previous accounting firm that we had a bad experience with and have never looked back. Would highly recommend.

Nick Anderson

Managing Director, Lower Barn Farm
Couldn't be happier with the tax advice received from the Salient partners. They have saved us many times what we have paid them and continue to do so on an ongoing basis. The specialists know their way around the tax rules and their knowledge is second to none.

Daniel Smith

Managing Director, Taylor Bespoke